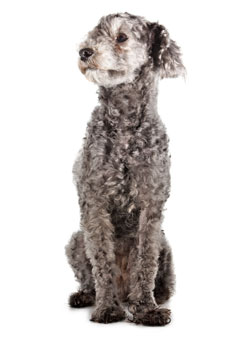 Senior Care pets are living longer than ever and older pets make wonderful companions. However, as your pet moves into his or her "golden years," health care needs change rapidly.
Your pet enters his or her senior years between ages five and seven, depending on your pet's size and breed. When it comes to senior pets, prevention is the key. Conditions that may at first appear to be signs of aging could be symptoms of chronic disease or other health problems. We recommend that all senior pets undergo a thorough physical examination every six months as a senior pet's health can change rapidly.
During an examination, we perform a thorough physical evaluation of your pet. We check your pet for signs of arthritis, skin conditions or masses, a decline in hearing and vision, and other problems. We also examine your pet's heart and lung function and perform a number of blood tests in order to spot heart disease, heartworm infection, diabetes and other health conditions. We may also discuss your pet's changing nutritional needs.
Animal Clinic of Millville encourages you to take an active role in keeping your senior pet healthy. If your pet is experiencing any changes in behavior or general health, we urge you to bring him or her in for an examination and evaluation. Together, we can make sure you and your best friend enjoy many happy, healthy years together.
Some of the Exams we recommend for Senior Pets include:
6 Month Geriatric Exams
Blood Pressure Monitoring
Glaucoma Screening
EKG
Senior Wellness Blood Work